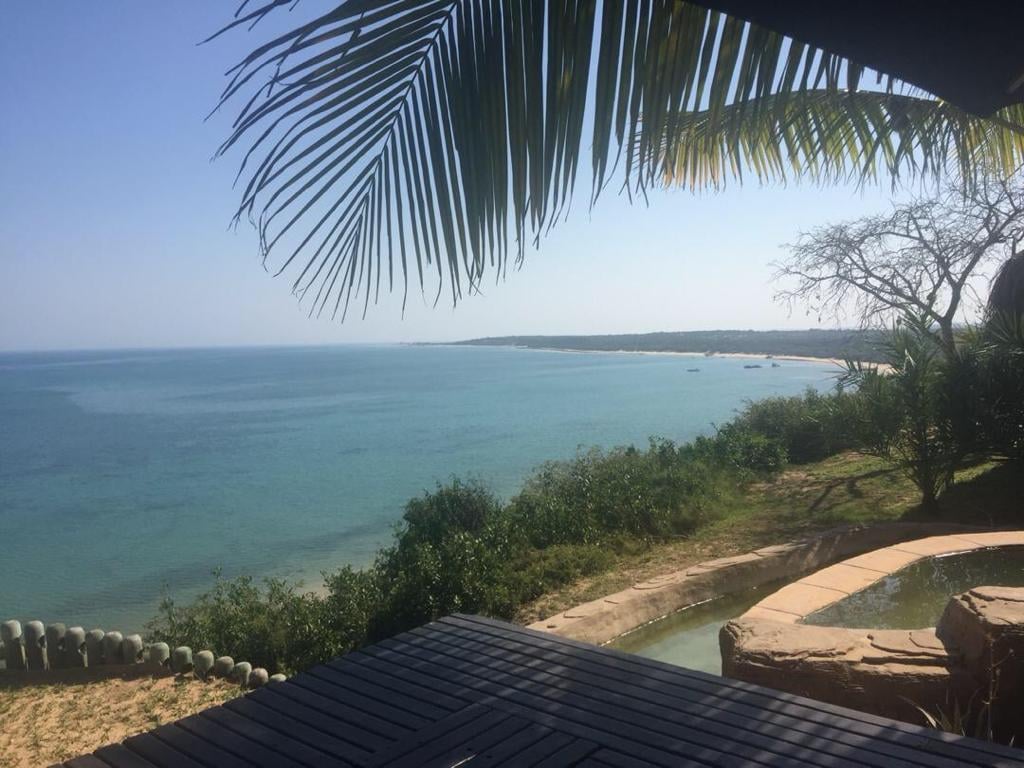 5 Reasons Mozambique is a cool vacation destination
Mozambique
1. The Beach
Located on the south east coast of the continent, Mozambique is blessed with miles and miles of beaches. The eastern flank of the country opens out to the Indian Ocean and there are many charming settlements this side of the country including the bustling port city of Maputo. The beaches are magnets for foreign travellers and so it is not difficult to find beach front lodges, hotels and other places to relax. The country is dotted with many beautiful lagoons and islands as well, which are absolutely beautiful; they are perfect for diving, snorkelling and fishing. Many of the beaches are pristine with white sand and awesome views all around. Gorgeous Lake Niassa which Mozambique shares with Malawi and Tanzania is also an amazing must see when in Mozambique. Some of the popular beaches and islands are Tofo, Bilene, Bazaruto Archipelago, Ibo Island and so on.
2. The History & Culture
The history of Mozambique is marked by several centuries of foreign domination. Due to its strategic location it was a point of entry for the Arabs in the 15
th
century when they first took an interest in Africa and engaged in trade. The influx of people saw different groups come in and settle. The Portuguese later took over as a colonial power. Mozambique now carries multiple races and cultural groups. These include African tribes who descended from the Bantu, Indians, Europeans and Arabs. Each group claims a part in the history of the nation and they have co-existed for hundreds of years. As a result there is a mesh of cultures which is evident in the language, dress and food that is common in Mozambique.
This plural culture makes the country an interesting place to visit and discover. Visitors will be exposed to how the natives live, also getting to see architecture which is a reminder of the past and the many explorers who travelled these parts. There are several iconic historical monuments around Mozambique; these include; The Fort of S. Joao Baptista on the Island of Ibo, The monument to Luis de Camoes, the House of Iron,
Casa de Ferro,
built in 1892 and Casa dos Bicos. The ethnic entertainment which is expressed in song and dance is also impressive. Locally made crafts also vary from place to place as there are several tribes with different value systems.
3.
The Food
Food is a very cultural aspect of any people group. Mozambique cuisine is no different; the influence of Portuguese, Indian and African aspects of cookery is very evident. However the most popular aspect of their food is that visitors to the country are guaranteed a wide variety of fresh seafood. Prawns, shrimp and fresh fish are readily available. Portuguese cooking is celebrated the world over especially, their flame grilled chicken. Coconut is also a popular ingredient which adds an interesting twist to many dishes. Mozambique is definite must visit for all foodies!
4.
The Wildlife & Marine Life
Mozambique has a unique mix of coastal territory and savannah territory which is found further up. Like its neighbours Zimbabwe and South Africa, Mozambique has large tracts of forests and woodlands where wildlife can be found. The largest wildlife reserve is the
Gorongosa National Park
, located in Sofala province. Gorongosa is one of Africa's most sought after parks. Mozambique also has a large marine conservation park, the
Bazaruto Archipelago National Park,
where visitors will enjoy seeing various sea creatures such as dolphins, manta rays, sharks and whales.
5.
The Adventure Activities
By virtue of its numerous natural resorts, Mozambique has so much to offer in terms of leisure activities. Some of the activities to look forward to include diving, snorkelling, fishing, dhow sailing, game viewing in the national parks, hiking in the mountainous regions, Cultural visits to the historical monuments. There is something for everyone, from sun, surf to safari. If one has time to spare to visit its length and breadth, Mozambique offers a very enriching African adventure indeed.
Want to find out more about Mozambique and its great locations? Get in touch with our bookings office today. Find out more here;
www.myguidemozambique.com
Written by:
Jules Retzlaff
PUBLISHED: Sep 2nd 2019