Best Self Catering In Vilanculos
Mozambique
Palmeiras Lodge
The Palmeiras Lodge, Vilanculos offers comfortable lodging in a beautiful garden setting. The rooms are clean and spacious. They are air-conditioned and each one has king-size beds and quality linens, and ensuite facilities. Guests can choose to relax at the lodge as there is a swimming pool, a bar, restaurant and of course the colorful well kept garden. All guests have a private patio as well. Activities to look forward to in the area include; walks on the beach, diving, and snorkeling.
Vila do Paraiso
The
Vila do Paraiso
is a beautiful beachside resort, a gorgeous location to relax or for adventure-packed vacations. Located on Mahaque Beach in the Vilankulo Bay, it is ideal for families. It offers self-catering accommodation and it comes with the following, a swimming pool, verandah, and a fully equipped kitchen.
Each villa also has a living room with a television set. They are 4 bedrooms in each villa and beds in the rooms come in double and twin bed configurations.
Lodge amenities are as follows:
· Bar and restaurant
· Babysitting service
· Wifi
· Parking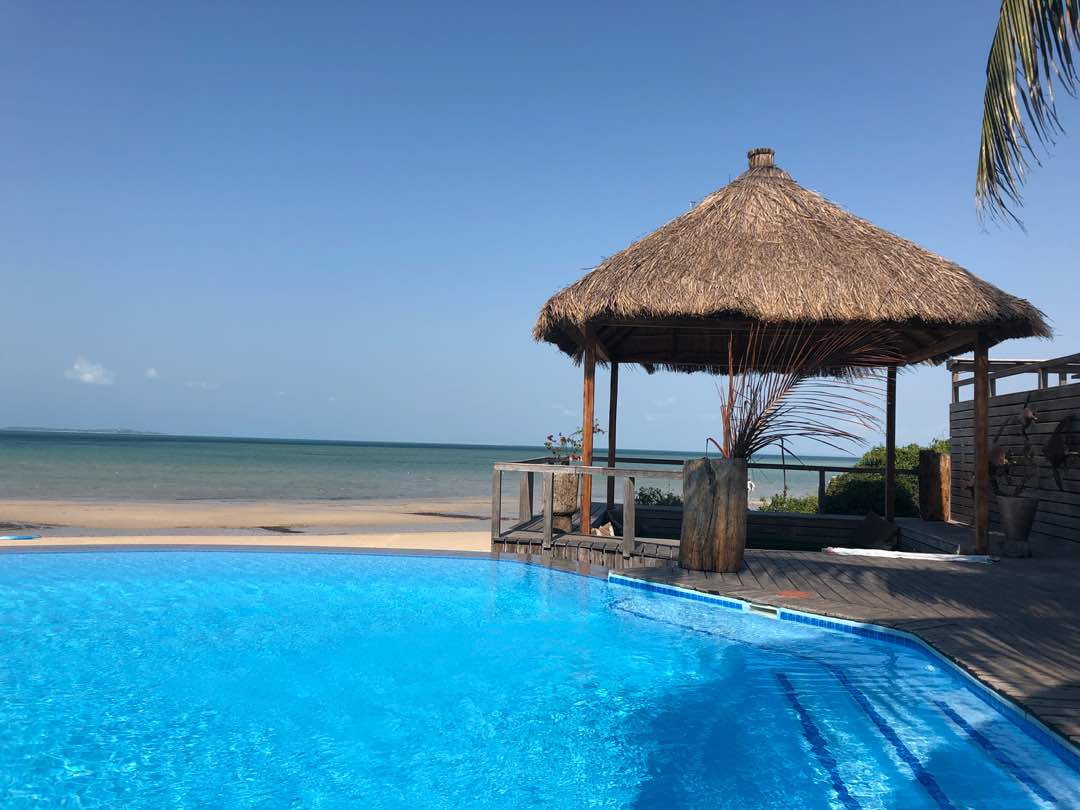 Dugong Beach Lodge
The Dugong Beach Lodge
is a Vilanculos property which offers chalet accommodation for holidaymakers. It is upmarket and very intimate as it only takes 24 guests at a time. The lodge is located within the Vilanculos Coastal Wildlife Sanctuary, an extensive reserve which is a stunning setting and natural habitat for lots of wildlife. The chalets are very comfortable and well equipped. Guests will love the sense of being cut off from the rest of the world and surrounded by the tremendous natural beauty and the water of course. Guests can look forward to exotic birds, marine life, relaxing in the warm waters or going out for snorkeling. Rest and peace are chief on the itinerary during one's stay at Dugong Beach Lodge.
The rooms have the following facilities
- Air conditioner
- Television
- Mini-Bar
- Telephone
- Private deck
- Outdoor shower
Vila de Sonhos
Vila De Sonhos
is a gorgeous coastal retreat situated in the Vilanculos area. This lodge is made up of four comfortable bungalows. The lodges look out onto the ocean and there is a well-kept garden setting. Each comes with four bedrooms; two double rooms and two twin rooms all with ensuite facilities. All bathrooms provide hot water, however, guests are advised to bring own toiletries. All the rooms have overhead fans; bedrooms are equipped with mosquito nets and bedding. The entertainment rooms have a television set (no Satellite TV Decoder).
There is a dining room, balcony plus recreational room for games like pool. The fully equipped kitchen is spacious and there will be a cook to assist guests with basic cooking. All units have a housekeeper for daily cleaning, and there is a complimentary laundry service. Lodge guests have access to a shared swimming pool. Other recreational activities guests can look forward to on the island include scuba diving, horse riding, fishing, and snorkeling.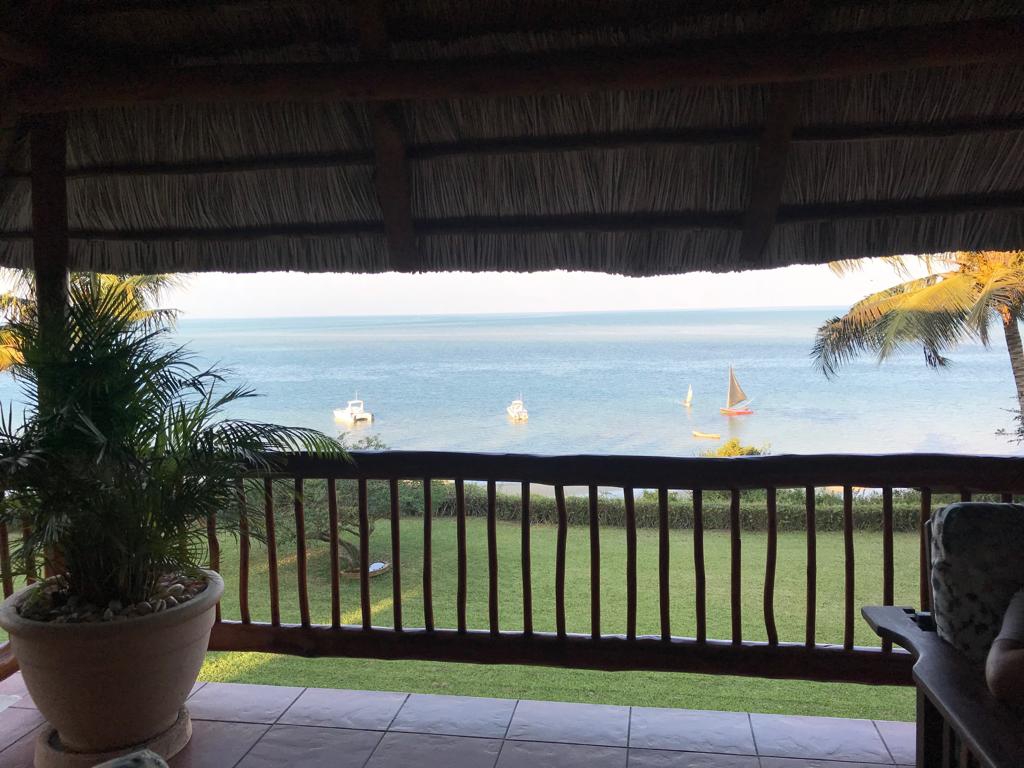 Dolphin Dhow Beach lodge
The Dolphin Dhow accommodation is a cozy beachfront lodge located in Vilankulo. This self-catering facility can accommodate 16 people in spacious air-conditioned suites. The 4 suites are ensuite and come with double and single beds. Bathrooms have showers only. Other room facilities include tea and coffee station, a fully equipped kitchen plus a barbeque area. Services available include airport transfers, laundry service, and room service.
Recreational activities guests can look forward to on the island include scuba diving, swimming in the ocean, fishing, and snorkeling in the beautiful Bazaruto Archipelago. A shuttle can be arranged if guests want to go exploring or shopping in the Archipelago.
Written by:
Vanessa Gambanga
PUBLISHED: Jan 28th 2020