Best Self-Catering In Maputo
Mozambique
1. Polana Guest House
Polana Guest and Apartments is a modern accommodation complex which offers spacious apartments and beautiful rooms. Besides the lovely accommodation, Polana offers the following facilities, restaurant and bar, a lovely garden, a shared kitchen, and a terrace. Complimentary wifi is also available and a secure guest parking area. There is a living room where guests can relax or watch television if they wish.
The following services are available, laundry, shuttle service, babysitting and concierge service,
2. Palmeiras Guest House – Residencial Palmeiras
Palmeiras Guests House is one of Maputo's reputable establishments for hosting both local and foreign guests. It is located in a central part of the city and it provides BnB accommodation as well as a self-catering facility. The colourful well-decorated self-catering apartment can accommodate six guests and it comes with the following amenities; air-conditioned quarters with queen size beds, satellite television, a fully equipped kitchen, and a coffee station.
Palmeiras Guests House offers the following services; laundry, housekeeping, free parking, 24hour security, faxing and photocopying, complimentary wifi and meals can be prepared on request for a small fee.
3. Xenon Urban Apartments
The Xenon Urban Apartments are a world-class facility that has amazing views of the ocean and it's a fully equipped complex that provides accommodation, working space for professionals and other services. Guests have the option to choose 1 bed, 2 bed or three-bed apartments during their stay; this can be for a short stay or relatively longer visit. The units are fully furnished, spacious and come with all modern conveniences, spacious living areas, and bathrooms. The apartments are cleaned daily and guests have access to wifi, a Gymnasium, secure parking lot, a swimming pool and a supermarket. The Xenon Urban Apartments are a high-end facility that is worth every penny.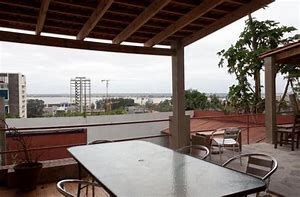 4. The Base Backpackers
The Base Backpackers
is a budget lodge which is conveniently located in the city close to a number of local attractions and a short distance from the airport and bus stations. The Base gives guests a good view of the city and it offers clean, affordable accommodation on dormitory basis or private double rooms. There is a restaurant, fully equipped kitchen, Barbeque area and a lounge (comes with television set). There is a shared bathroom for guests that has hot showers.
The Base backpackers offer the following services; free parking, 24hour security, complimentary wifi, and light meals can be prepared on request for a small fee.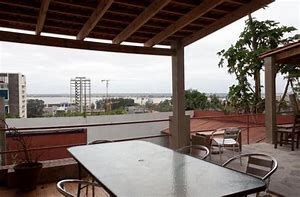 5. Sommerschield Guest House Maputo
Sommerschield Guest House
is a beautiful B n B which is located just ten minutes' drive from the airport. It offers charming guest accommodation at reasonable rates for business and leisure travellers. The guest house offers immaculate ensuite rooms that are equipped with a safe, television and tea station. Guests have access to free wifi, a swimming pool, a restaurant, a spacious lounge, and free parking for guests.
Services
§ Housekeeping (daily service)
§ Laundry service (extra charge)
§ Ironing facilities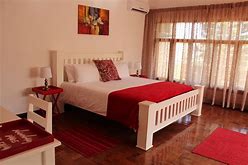 Written by:
Vanessa Gambanga
PUBLISHED: Feb 6th 2020